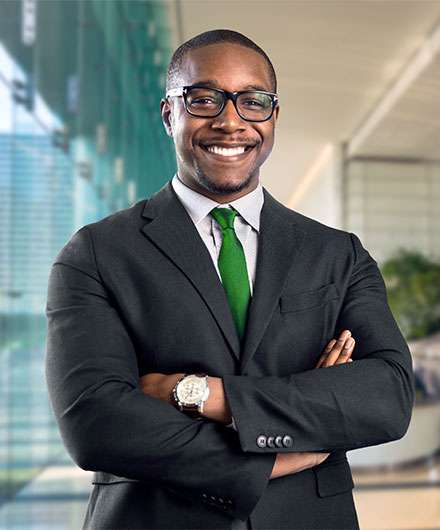 Godfrey Ainooson is a Chartered Insurance Underwriter who has had an impressive career in the insurance industry. He graduated with Distinction from the West African Insurance Institute, Banjul, The Gambia with an Advanced Diploma in Insurance and Risk Management. Later, he furthered his studies and graduated from the National Insurance College. With over 27 years of experience, Godfrey has worked with SIC Insurance Company (formerly known as State Insurance Corporation), Metropolitan Insurance, and Unique Insurance Companies in both technical and managerial capacities.
To expand his skills in the insurance industry, Godfrey worked with a multinational insurance brokerage where he understudied how insurance is done in a multinational environment. He brought his wealth of knowledge and experience to Donewell Insurance, where he served as the General Manager for a year and a half. 
However, he resigned to take over a family business after a death in the family. He transitioned the family partnership into a Limited Liability Company and recruited personnel to run the company.

Godfrey also accepted a role as Chief Operations Officer for a limited period to help set up Loyalty Insurance Company, which is an affiliate of the Frimps Oil Group. After successfully completing the set-up, Godfrey has now joined Felin Insurance Brokers.
Godfrey is a dedicated and hardworking professional who has a strong work ethic. He is adaptable to working in various capacities to meet challenges. He is an effective team builder with exceptional communication and presentation skills. He is recognized as a leader who goes above and beyond regular job requirements and responsibilities. He has excellent human relations/public relations skills and is proficient in English and other local languages.
Godfrey is also known for his volunteer work, where he is recognized as a leader and role model. He is a keen participant in volunteering and imparting knowledge to the youth. Throughout his school and working life, Godfrey has been commended for his demonstrated leadership qualities.